It is estimated that worldwide, 285 million people are visually impaired: 39 million are blind and 246 million have low vision. Approximately 90% of the world's visually impaired live in low-income settings. (Source: WHO Visual Impairment and Blindness Factsheet 2014)
Because 80% of all blindness can be cured, this is an unnecessary tragedy. Incredibly, 4 out of 5 people who are blind, need not be.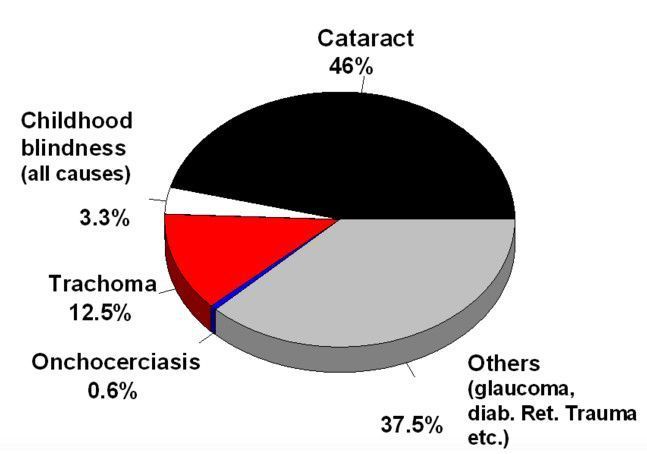 ---
Source: WHO Vision2020 Factsheet No. 213
Cataract patients can see again following a 5-10 minute surgical procedure
Advancements in medical technology today enable cataract patients to see again following a 5 to 10 minute, low cost surgery. With proper post-operative care, patients are able to regain their sight within 48 hours or less.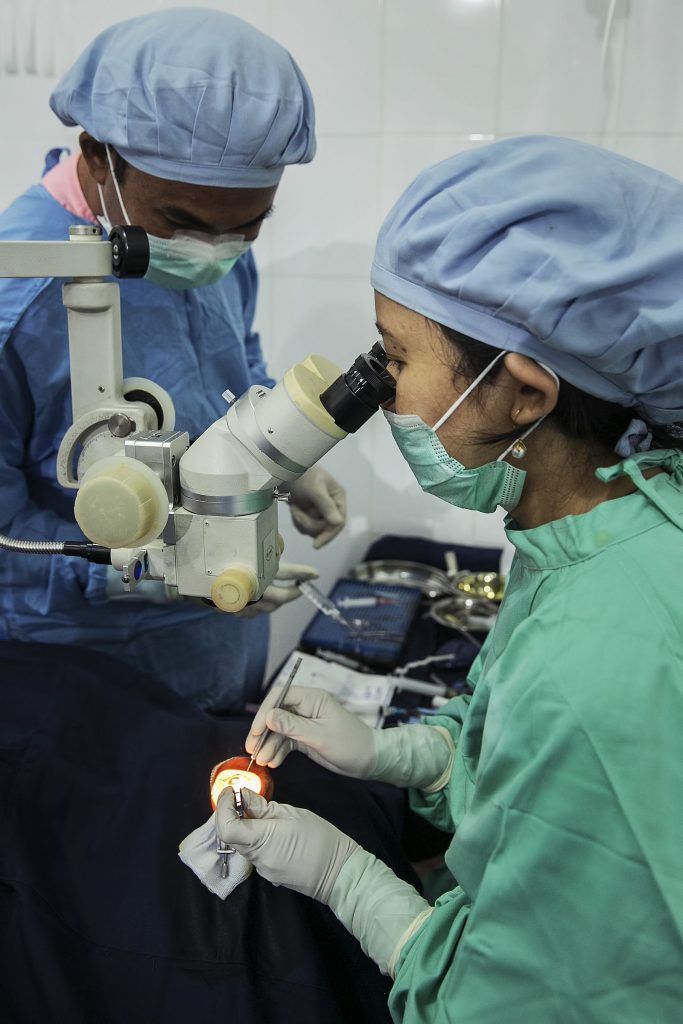 So why do 20 million people continue to live a life of blindness due to cataracts? It is simply because they cannot afford the treatment, they have no access to good eye care, or they do not know that their blindness is curable.
Sadly, blindness often leads to further family hardship. Loss of ability to earn a living to becoming a burden on other family members lead to a myriad of additional problems.
If the blind person lives with caring family members, one member might give up work to be the caregiver, inevitably, dragging the family's already poor economic situation to deteriorate further.
Often it is a child who is designated to be the caregiver. This enables working adults to continue to financially support the family. But this child loses his or her opportunities for education, leaving behind a shortened childhood to endure immense responsibility, long before developmentally ready.
It is not unusual to find blind people neglected by their family. They spend all day alone sitting in the dark, feeling dead but still alive. This often leads to depression and other mental illness.
This is absolutely an unnecessary tragedy. A one-off surgery – costing less than what we in the developed world might spend on a night out – can restore vision the very next day.
A king or a beggar – both deserve the same right to see, there are no children of lesser god.
Dr. Sanduk Ruit