In Loving Memory Of Our Beloved Co-Founder - Effi Jono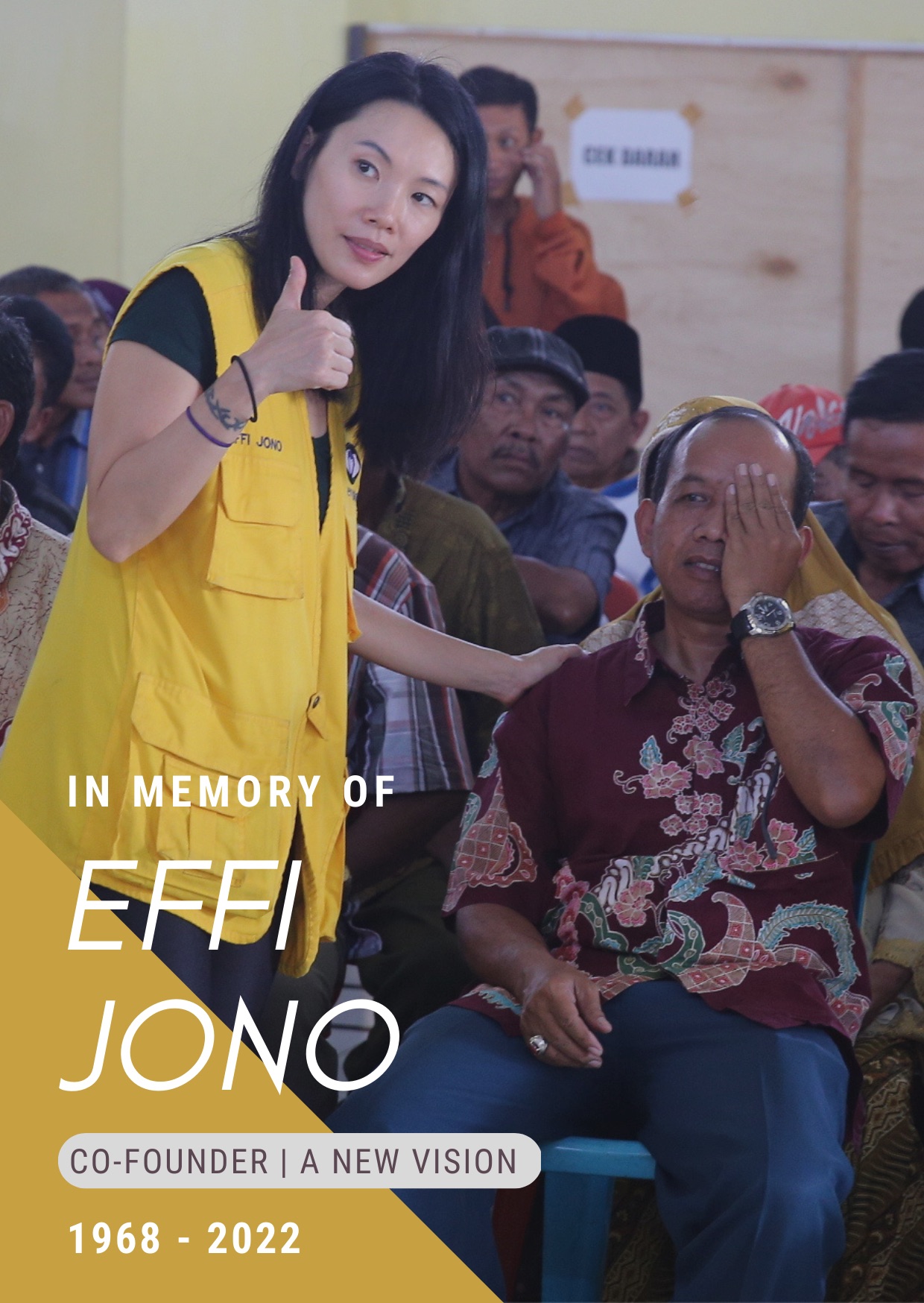 We are deeply and profoundly saddened to announce that our dear friend and Co-Founder of A New Vision (ANV), Ms Effi Jono, passed away peacefully on 26 December 2022.
On behalf of ANV's Board of Directors, I wish to express our deepest sympathy and condolences to her family. Together with our partners, Tilganga Institute of Ophthalmology and Fred Hollows
Foundation, sponsors and community volunteers, I wish to express our heartfelt gratitude for Effi's
profound contributions, dedication and commitment towards curing avoidable blindness due to
cataract. Effi's charismatic leadership, vision and diligence had impacted many thousands of lives
who had regained their sight after the operation.
Effi co-founded ANV in 2010 and since our inception had gained overwhelming support from donors, sponsors, friends, family members and the community in our fight against curable blindness.
ANV has carried outreach programmes in various parts of Indonesia. Over the years, ANV had also carried out operations in Laos, Myanmar, Cambodia as well as Nepal.
Effi was the main pillar of ANV and the key person in implementing long-term community education on eye health, eye checks and screening for eye diseases, cataract surgery, cornea transplant and post event monitoring.
Together with Tilganga Institute of Ophthalmology, Effi's devotion had been instrumental in up-skilling ophthalmologists, ophthalmic paramedics and community-based volunteers around the region.
Effi is irreplaceable and she is an inspiration for us to carry on her legacy. At this moment of grief, we express our greatest tribute to her departed soul. May our Lord bless and comfort her soul to
rest in peace.
Tan Ching Khoon
Founder and Director
A New Vision
---
Surgeries Performed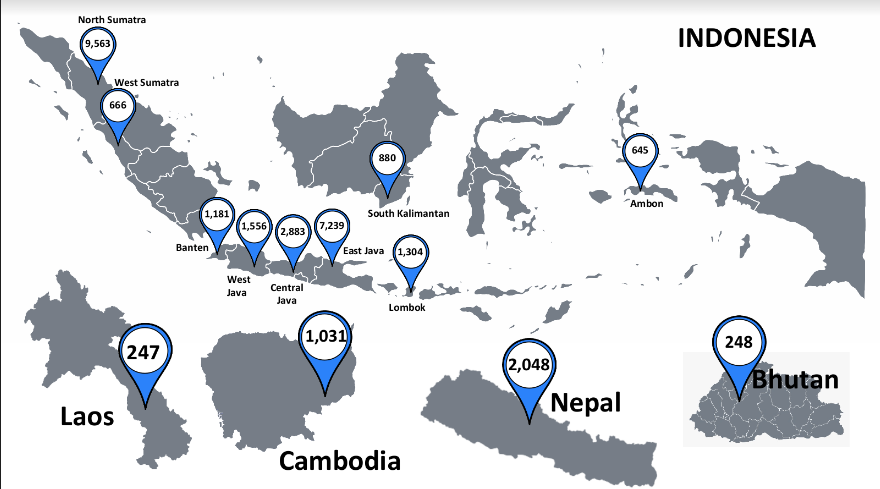 ---
Michelle Yeoh Joins in Supporting Our Mission to Give Sight!
Restoring Sight, Restoring Lives
Michelle Yeoh shares why 2/3 of the people who are blind are women
What's the Problem? Why should people care?
285 million people are estimated to be visually impaired worldwide:
39 million are blind
and
246 million have low vision.
About 90% of the world's visually impaired live in low-income settings
(Source: WHO Visual Impairment and Blindness Factsheet 2014)
This is an unnecessary tragedy, because 80% of blindness can be cured.
That means, 4 out of 5 people who are blind can be cured.
It's such a small organ, the eye... and what a big role it plays. Close your eyes and see how big.

- Dr. Sanduk Ruit, Tilganga Institute of Ophthalmology
4 out of 5 people who are blind don't have to be
Advancement in medical technology has allowed cataract patients to see again through an 8 minute, low cost surgery.
With proper post-operation care patients are able to regain their sight within 48 hours or less. Yet 20 million people are still blinded by cataracts.
Accessible Eye Care
Our mission is to make eye care accessible in the communities we serve, regardless of their ability to pay.